Renovate your parquet with Solid
Changing the old wood floor or restore it?
If you are asking yourself this question, you can find these advices useful.
Very often, technicians have to fix old wood floor, very well made, solid and aesthetically unique.
Anyway, wood floor enemies
wear
foot traffic
contact with liquid or cold substances
could deteriorate, faded or scratched the wood surface.
Another problem that could interfere with maintenance is the progressive changement of styles and fashions.
The taste for lacquer floor is totally old fashioned and colors, shades and natural and simple effects took its place.
SANDING: FIRST STEP TOWARDS RENOVATION 
First of all, it will be necessary to send down the surface. In this way, the primer, the topcoat or the oil that we will use will be better absorbed by our parquet, and it will be nourished and protected.
At this aim, here are some examples about how to treat a wood floor.
COATING SYSTEMS FOR EVERY NEED 
White wood parquet – ultra mat effect 
For a totally natural effect you must try the wonderful topcoat SolidZero, the water-based coating zero gloss. It can be used as primer and as topcoat.
Result: an ultra mat surface, natural to the touch.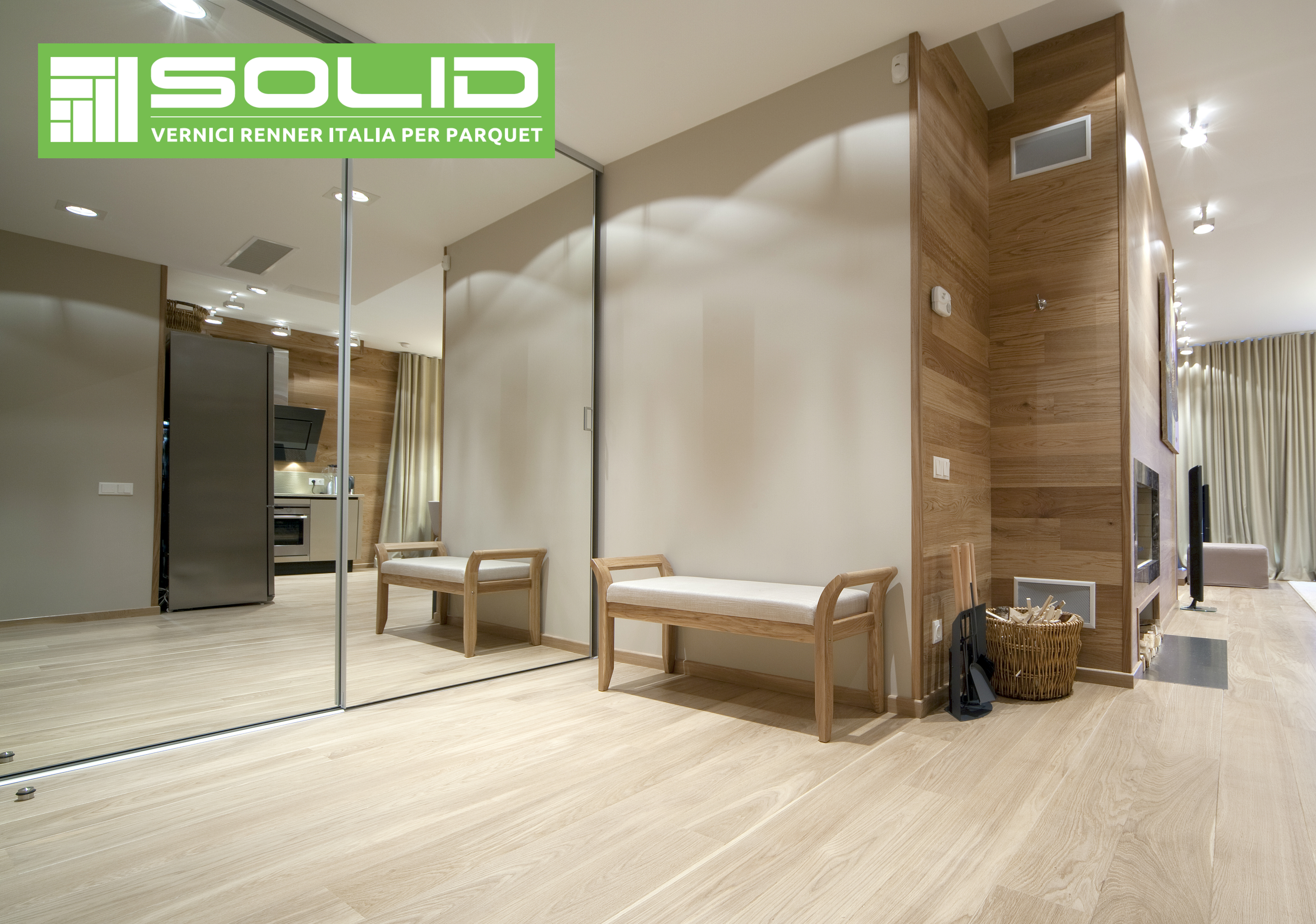 White wood parquet – intense effect 
For a natural but energetic effect, try on your parquet a coating system with a SolidZero coat and two SolidNature topcoat coats.
Result: a mat surface but softer to the touch.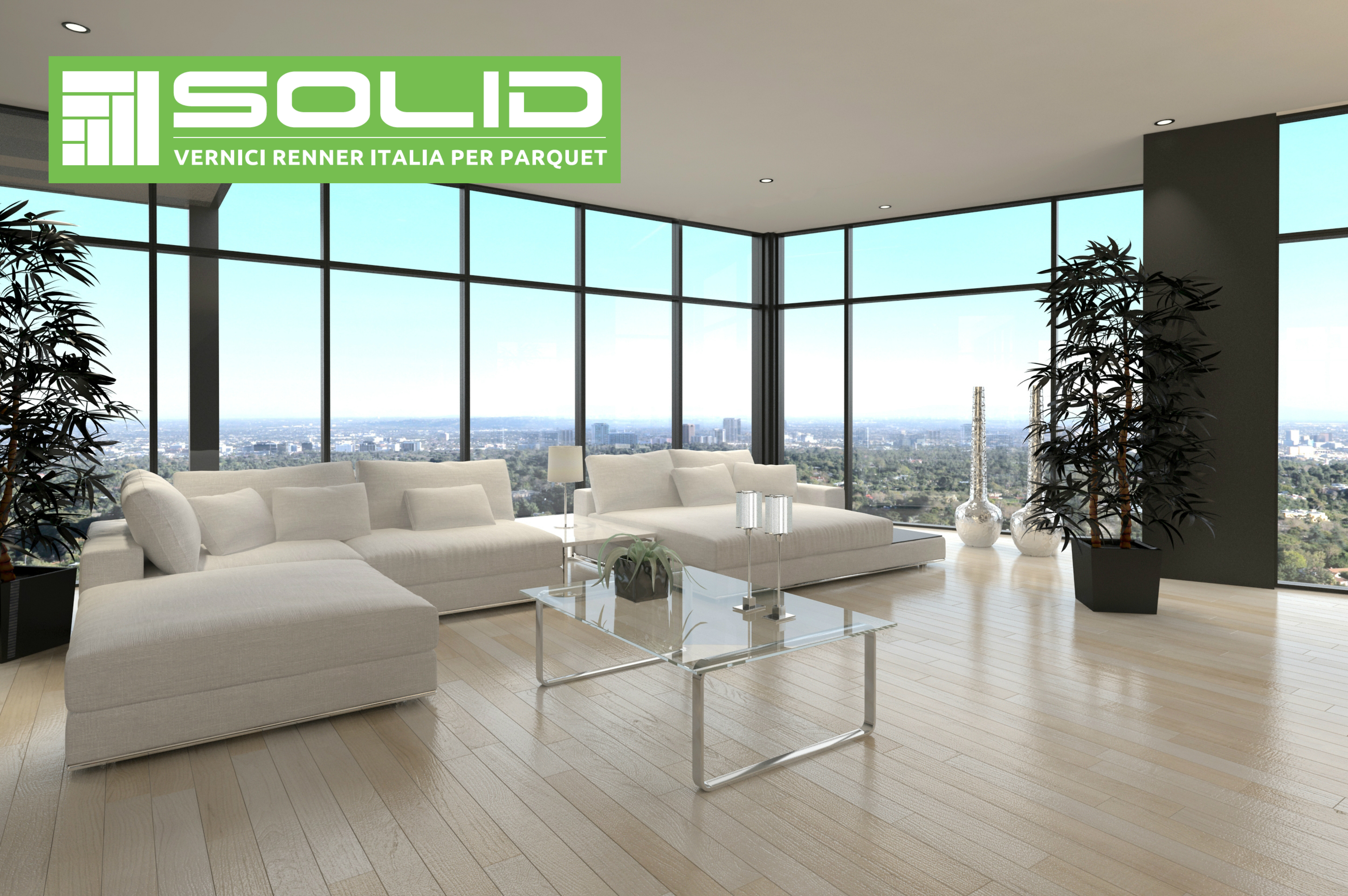 Dark wood floors – brilliant effect 
On a dark parquet you can hazard with some more gloss: you can start with the nourishing primer SolidBase and finish the coating with 5 gloss SolidNature topcoat or 20 gloss SolidClassic topcoat.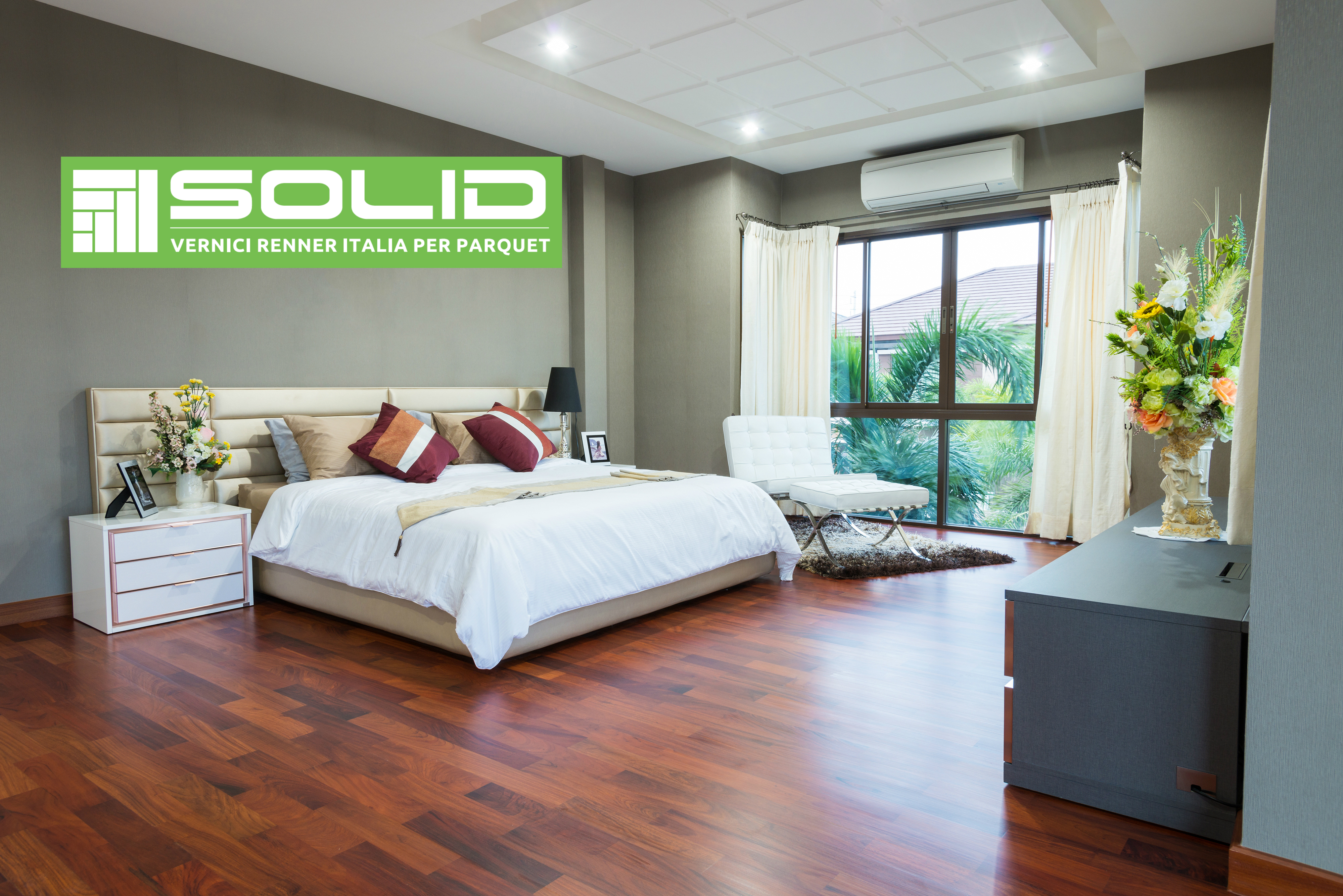 With these east steps, you will be able to renovate your parquet, making it more modern and protecting it from wear and the tim flow.